Celebrate Easter Morning with Painting Diamonds: Create Joyful Memories with Custom Diamond Paintings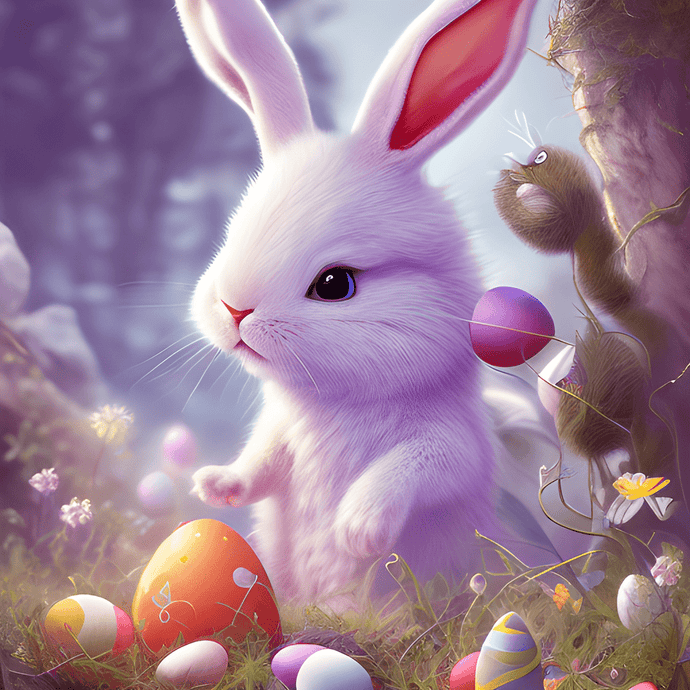 Easter is a time of joy and celebration, marking the resurrection of Jesus Christ and bringing hope and renewal to people around the world. This special day is often filled with family gatherings, festive activities, and cherished traditions. One creative way to celebrate Easter and create lasting memories is through diamond painting. Painting Diamonds offers a wide selection of custom diamond paintings that can help you add a touch of sparkle and creativity to your Easter celebrations.
Easter-Themed Diamond Painting Kits Painting Diamonds has a variety of Easter-themed diamond painting kits that can add a festive touch to your home decor. Choose from designs featuring Easter eggs, bunnies, flowers, and religious scenes to reflect the spirit of the season. Working on an Easter-themed diamond painting can be a fun and engaging activity for the whole family to enjoy. view here

Custom Diamond Paintings as Easter Gifts Custom diamond paintings from Painting Diamonds make for thoughtful and unique Easter gifts. Surprise your loved ones with a personalized design that reflects their interests, favorite colors, or even a cherished family photo. A custom diamond painting is not only a beautiful gift but also a memorable experience as the recipient works on their masterpiece. view here

Host an Easter Diamond Painting Party Invite friends and family to join in the fun by hosting an Easter diamond painting party. Gather around the table with your favorite Painting Diamonds kits and spend quality time together while creating beautiful works of art. This can be a wonderful way to bond, share stories, and celebrate the joy of Easter.

Capture Easter Memories with Custom Diamond Paintings Easter is a time of togetherness and celebration, so why not turn your favorite Easter memories into custom diamond paintings? Painting Diamonds can help you transform treasured photos of Easter egg hunts, family gatherings, or other special moments into stunning works of art that you can cherish for years to come. view here
Celebrate Easter morning with Painting Diamonds and bring a touch of creativity and joy to your festivities. Whether you choose an Easter-themed diamond painting kit, create a custom design as a gift, or host a diamond painting party, you'll be making unforgettable memories with your loved ones. So this Easter, explore the world of custom diamond paintings and add some sparkle to your celebrations.