Diamond Paintings - The Perfect Present for Easter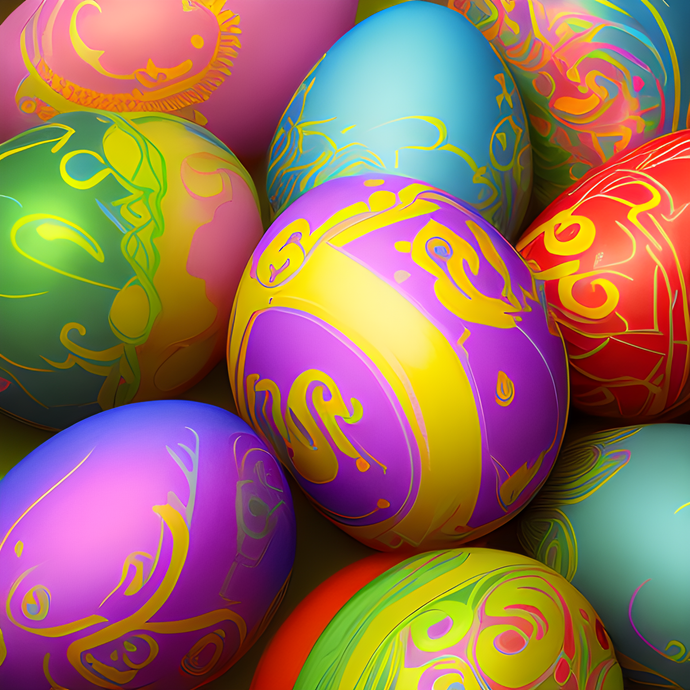 Easter is a holiday that represents new beginnings and the promise of spring. It's a time when we celebrate the resurrection of Jesus Christ and the triumph of life over death. Many people mark this occasion by giving gifts to their loved ones, and if you're looking for a unique and meaningful present, Easter diamond paintings may be the perfect choice.
Diamond painting is a form of art that involves placing tiny resin "diamonds" onto a canvas to create a sparkling, mosaic-like picture. It's a relaxing and therapeutic hobby that has gained popularity in recent years, and it's easy to see why. Not only is diamond painting a fun and creative activity, but the finished product is a stunning work of art that can be proudly displayed in your home.
So why would Easter diamond paintings be the best present for Easter? Here are a few reasons:
They're a symbol of new beginnings: Easter is a time of renewal and new beginnings, and diamond paintings can be a perfect symbol of this. The bright and colorful designs can represent the fresh start that Easter represents.

They're a great family activity: Easter is a time when families come together, and diamond painting can be a great way to spend quality time with your loved ones. Whether you're completing a painting together or giving a painting as a gift, it's a fun and rewarding activity that everyone can enjoy.

They're unique and personal: Easter diamond paintings can be a thoughtful and unique gift that shows how much you care. You can choose from a variety of designs, from religious symbols to springtime motifs, and you can even create a custom diamond painting with a special message or image.

They're a lasting reminder of the holiday: Unlike traditional Easter gifts like chocolate or flowers, diamond paintings are a lasting reminder of the holiday. The finished painting can be hung on the wall or displayed on a shelf, where it will continue to bring joy and beauty long after Easter has passed.
In conclusion, Easter diamond paintings can be a wonderful and meaningful present for the holiday. They offer a unique and creative way to celebrate the season of new beginnings, and they're a great way to spend time with your family and friends. If you're looking for a special gift that will be cherished for years to come, consider giving an Easter diamond painting this year.
Our personal favourite easter diamond painting is our Cute Easter Bunny painting, available exclusively at Painting Diamonds