Getting Started with Diamond Paintings – Your Complete Guide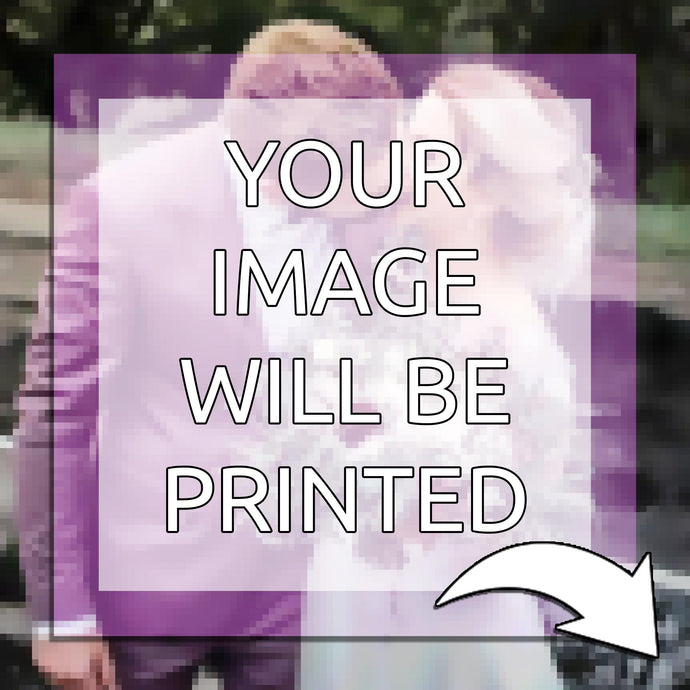 Diamond painting has become a popular hobby for people who love arts and crafts. It's an easy art form that allows you to transform pictures into sparkling masterpieces. If you've received a diamond painting kit or you're wanting to buy a diamond painting, then you'll need to know how to get started.  
In this step-by-step guide, we'd like to give you tips and tricks on how to start your diamond painting. Find out what accessories and tools you'll need and how to read your DMC (Diamond Cross Stitch) guide.  
What is Diamond Painting? 
Diamond painting combines two art forms: cross-stitching and paint by numbers. The canvas will have a printed image that's coded. There will be a layer of adhesive on the canvas that allows you to stick rhinestones or drills to the image.  
The rhinestones are also colour coded, so you'll know where to stick them on the canvas. What's more, the rhinestones can be round or square. These stones may sparkle more depending on their shape and cut.  
Diamond painting canvases come in various sizes, and you can choose an image you'd like to work on. There are different themes that are available such as Disney or Marvel diamond paintings. When you buy a diamond painting kit, you'll get all the tools you need to complete your pieces such as applicators, adhesives and tweezers.  
How to Get Started with Diamond Painting
Many beginners get overwhelmed with what to choose for their first diamond painting. This is because there are so many options available so it can be difficult to choose a diamond painting. If you're a beginner, you'll need to learn some terminologies to help you find the right diamond painting for you. 
Square vs Round Drills
The difference between round and square drills (rhinestones or diamonds) is the cut. Some professional diamond painters prefer square drills because they line up easily and look neater when placed on the canvas. On the other hand, square diamonds aren't as easy to pick up and place onto the canvas.  
If you're looking for an easy drill to work with then you'll want to choose a diamond painting with round drills. These drill shapes are ideal for beginners because they're easier to pick up and place onto the canvas. Since the drills are round it may create spaces between your drills. However, round drills have more sparkle because they have more facets compared to square ones.   
Full Drill vs Partial Drill 
A full-drill canvas means that your entire canvas must be covered in drills to complete the piece. The main image as well as the background will be covered in drills making the piece look more complete. A partial drill canvas means that only the main image will be covered in drills. The background and other features will simply be printed.  
Partial drill canvases are more affordable and are ideal for beginners who want to try diamond painting first before investing in a full-drill canvas. You can get full or partial drill canvases with either round or square drills.  
Selecting Your Size 
Diamond painting kits come in various sized canvases. If you're new to diamond painting, you should try working on a smaller piece to practice before choosing a bigger size.  
Smaller canvases also tend to be less time consuming so you're able to ease into diamond painting before staring on a more demanding piece. For beginners we recommend starting on a canvas that's 20x20cm, 30x30cm or 40x30cm.  
Practising on a smaller canvas will teach you the following:  
Picking up drills with your pen

 

Starting on sections of the canvas 

 

Placing your drills neatly on the canvas 

 
Best practices with working with various colour drills

 
Once you've mastered your skills with your small-sized diamond painting canvas you can move on to a medium-sized piece. The medium-sized canvases range between 40x40cm and 70x70cm.   
After completing a few of these diamond paintings, you should then consider moving onto larger more complex pieces.  
Larger diamond painting canvases can be as large as 100x300cm. These pieces can take weeks even months to finish and will require a high degree of patience to complete. Proper placement of drills will enhance the aesthetics of your large diamond painting so you can place it proudly on your wall.   
Opening Your Diamond Painting Kit 
Some diamond painting kits come in a bag or a box and others come in a long tube. In your diamond painting kit, you'll receive:  
DMC guide 

 

Different colour drills 

 

Drill trays 

 

Your applicator 

 

Wax strips

 
Your canvas will have a protective layer of plastic over it to prevent the adhesive on the canvas from drying out. At Painting Diamonds, we use the 'poured' glue method rather than the double-sided tape. The advantage of this poured glue method ensures that the protective layer doesn't rip off and get stuck to the canvas, which we've seen happen in the double-sided tape method.  
If you're on the market for a diamond painting, we highly recommend speaking to the company about whether it's 'poured glue' or 'double sided tape' 
When you start working on your canvas it's important not to remove this protective plastic completely. Simply peel away the corner and start working in sections to avoid removing the plastic entirely.   
How to Read the DMC Guide 
Your DMC (Diamond Cross Stitch) guide is a piece of paper or printed into the border of your canvas that comes with your diamond painting. Additionally, you'll get bags of drills, and each colour will have a number on it. These numbers will correspond with your symbol chart which lets you know which colour drills match the symbols on your canvas.  
The drills found in every diamond painting kit is labelled using DMC codes. DMC codes are used in embroidery so why is it used in diamond painting? Well, there are already hundreds of colours with DMC codes.  
So manufacturers use DMC coding so they don't have to develop another system to create colours and symbols for diamond art. Furthermore, DMC colours are universal so it's easier to source colour drills if you run out of a particular colour. The advantage of the DMC system in diamond art is that you can keep your excess colour drills for another diamond art painting if you want to.  
Here's a step-by-step guide on how to read your DMC guide: 
On the side of your canvas, you'll have a list of symbols. These symbols will correspond with the DMC codes on your canvas. 

 

Each bag of drills will have a number that also corresponds with the DMC codes on your canvas. 

 

Look on your canvas to see which symbol you want to start working on. The symbol will have a DMC code that corresponds with it.

 

Read the DMC code that corresponds with your symbol and find the bag of coloured drills that match that DMC code. 

 

Place your coloured diamond drills with the associated DMC code into your drill tray so you can start working on your painting. 

 

Repeat the process with the other symbols and coded bags of drills. 

 
What You Need for Diamond Painting 
Table and Chair
To work on your diamond painting, you'll need a comfortable chair to sit on and a table with an even flat surface. Declutter the table you want to work on so that you have more space for your diamond painting canvas and accessories.  
Excellent Lighting 
Some diamond painting kits have small sections to work on that can be difficult to see under the incorrect lighting. What's more, it may also be difficult to see the colour of your drills in low-light conditions. If you're working on your diamond art during the day, then work in a room that has plenty of sunlight.  
However, if you're working on your canvas at night, you'll want a desk lamp to shine directly onto your canvas. Proper lighting will help you place your drills in the correct places.  
Extra Tools
You may want to invest in extra tools in case you lose the ones you already have. Keep an extra pair of tweezers, applicators, and wax pads in case they go missing.  
Music
Listening to ambient music or your favourite tracks while diamond painting can make the process more enjoyable. The sound of music will also keep you relaxed while you work and it will prevent you from rushing.  
Customised Diamond Painting 
Now that you know more about diamond painting and how to get started you can choose customised diamond canvases. With a customised diamond painting, you can choose the image you want printed on the canvas as well as the size you want. But there is a process to customised diamond paintings. Here's how to get started on your first diamond art customisation.  
How to Choose Your Size for Customised Diamond Painting 
Do you want a diamond painting of your pet? Or maybe you want a diamond art portrait of your family. When customising your diamond painting you should choose a size that will work well for the image you're using. Smaller sizes aren't suitable for certain images because they can look pixelated. Here's a sizing guide for different types of images: 
20x20cm

 is ideal for portraits of one person or a character from a movie or comic book. 

 

30x30cm

 is suitable for portraits of one person with more detail. 

 
30x40cm

 is ideal for images with two people or characters. 

 

40x50cm

 can accommodate longer pictures of buildings or landscapes. 

 

40x60cm

 is for up to four people and images that are more detailed such as landscapes or trees. 

 

60x90cm

 is ideal for all types of images such as animals, trees, crests and more. 

 
How to Choose Your Image for Customised Diamond Painting
If you don't want your images to be pixelated, then choosing a larger canvas is ideal especially for portraits or images with lots of detail. You also want to choose a canvas size that corresponds with the aspect ratio of your image.  
You must also consider the canvas orientation. Make sure the orientation of the canvas matches the orientation of your photo. For example, if your photo is square, you'll need a ratio of 1:1 (eg. 30x30cm) rather than 1:2 (eg. 30x40cm) canvas which is better suited to portrait or landscape images. When choosing an image for your customised diamond painting ensure the following:  
The image is of the highest quality 

 
The picture was taken in the best lighting 

 

Pay attention to the shading and colours of your image

 
Make sure that the image you choose will look aesthetically pleasing as a diamond painting. You may want to choose an image that has various tones and colours so that it doesn't look flat and boring after you've sparkled it up with diamond art.  
Check out our full article on how to turn your personal photo into art
How to Select a Diamond Painting Manufacturer 
There are plenty of diamond painting brands on the market. So how do you choose the right one for you? Well, you want to make sure that the brand has an excellent reputation and provides quality diamond paintings loyal customers prefer.  
Read Reviews 
The best way to find out if a diamond manufacturer makes quality diamond painting kits is to read reviews. These reviews will give you an overview of the company's customer satisfaction ratings. Don't choose a diamond painting manufacturer that has mostly negative reviews because this can be an indication that they provide bad service and low quality kits.  
Customisations and Subscriptions 
Ideally, you want to choose a diamond painting manufacturer that allows you to customise your images. Furthermore, the company should guide you through the process so you can get high-quality canvases.  
You also want to choose a diamond painting manufacturer that allows you to become a subscriber. When you opt for a subscription, you have a chance to get exclusive deals and have your first pick of the latest diamond art designs on the market. 
Poured Glue vs Double Sided Tape
Manufacturers of diamond art painting should specify what type of adhesive they put on their canvases. There are two types of adhesives: Poured Glue and double-sided tape.  
Doubled sided tape is when manufacturers use sheets of adhesive to cover the canvas. This type of adhesive can sometimes separate from the canvas and cause bubbles. Double-sided tape is considered an inferior type of adhesive because sometimes drills can fall off the canvas because it's not strong enough.  
On the other hand, quality manufactures always use poured glue. This is when they pour a layer of adhesive over the entire canvas and let it cure. This allows the drills to stick to the canvas easily. The benefit of poured glue is that it's durable so your diamond painting will last.  
Your diamond drills won't fall off your canvas if it has poured glue on it. This type of adhesive is also less sensitive to humidity and won't air dry if you leave the protective layer open. So, you can take your time working on your canvas without worrying about the adhesive drying out.  
Folded vs Rolled 
Some diamond paintings come rolled and placed in a cylinder or they can come folded in a box. It's best to choose a manufacturer that supplies rolled canvases because they won't have any creases or dents in the canvas.  
If the manufacturer only provides folded canvases, you could iron out the folded creases by applying weight to the canvas before you start on it. If the creases persist, leaving your canvas flattened out in a warm space with weight on it, you'll get rid of those pesky kinks. Try folding in the opposite direction too! 
Painting Diamonds occasionally folds diamond paintings where they are really, really large sizes for logistic reasons, but for anything 60x60cm or smaller we recommend the canvases being shipped rolled.  
Pro Diamond Painting Tips 
Sealing Your Painting or Not? 
Sealing your diamond painting will prevent the drills from falling off the canvas thus increasing the longevity of your painting. You should consider sealing your diamond painting if you're going to hang it up on your wall or if you live in hot and humid conditions. The humidity can affect the stickiness of the adhesive and cause the diamonds to fall off the canvas.  
What you'll need: 
A soft, clean cloth big enough to cover your entire canvas

 

A small roller

 

Brush on sealer or sealing spray

 
A soft-bristled paintbrush (unless you use a spray)

 
Follow these easy steps to seal your diamond painting correctly. 
Place a cloth over your diamond art and make sure it's flat with no creases. The cloth will protect your drills from getting scratched. 

 

Go over your diamond drills with a roller to ensure they're all properly set. Make sure you do this on a flat surface to ensure all the drills are tightly locked in place. 

 

Dip a soft-bristled brush into your sealer and spread it evenly over your diamond drills. 

 

Use broad strokes when painting on the sealer and ensure you don't miss any spots. 

 

If you use a spray, simply spray an even layer from 30cm over your artwork, let dry and spray a second layer over it again. Use only in a well-ventilated area.

 
Ideally, you want to use a sealer that's not going to crack or turn yellow over time. It should also be waterproof. Try using Mod Podge Pearlized Gloss to give your diamond art some extra sparkle. 
Ways to Store Your Unfinished Diamond Painting 
When you're working on your diamond art, you'll need to store it somewhere in between sessions. Keep your diamond painting flat or rolled up. Folding your diamond painting will cause the drills to peel off the canvas. Here are some ways you can store your unfinished diamond painting:  
Use trouser hangers to hang up your diamond painting in a safe place

 
Place your canvas in a large box and store it under your bed or in a cupboard 

 

Roll up your diamond painting and place it in a cylinder tube 

 

Keep your diamond painting in a large empty draw 

 

Place your smaller diamond paintings in a plastic Flip File 

 

Keep large diamond paintings in a canvas bag

 
Ways to Store Your Finished Diamond Painting
Once you've completed your diamond painting you can decide whether you want to put it on display or keep it in an art folder. You can put your canvas into a strong frame with a piece of glass and hang it on the wall. Or you can store it in a display folder and place it on your desk.  
Interested in learning how to seal your diamond paintings read more. 
Diamond Painting Accessories 
There are various diamond painting accessories you can use to make the diamond painting process easier and more enjoyable. In this section, we'll talk about the various tools you'll need and some accessories that will help you along the way.  
Diamond Painting Tools 
All diamond painting kits come with standard tools that you'll need to complete your piece. You can also purchase more tools if you need to. Here's what comes in your diamond painting box and what each tool is for:  
Diamond painting pen

: A diamond painting pen is what you'll need to pick up your drills and place them onto your canvas. You can get a single drill pen or a multiple drill tool that picks up three to ten drills at a time. 

 
Tweezers

: You get a pair of tweezers to move, remove or replace drills on your canvas. Sometimes you'll get an extra pair of tweezers in case you lose your first pair. 

 

Drill tray

: These trays are small containers to pour your drills into. Smaller canvases will have one or two drill trays whereas larger pieces can come with up to five trays. 

 

Wax strip

: You'll get one or two small pieces of wax. Simply dot your pen onto the wax strip so you can pick up the drills easily. The wax is strong enough for the drills to stick to the pen. A small strip of wax can go a very long way.

 
Using a Diamond Painting Light board
One diamond painting accessory you simply can't start without is a light pad. Some artists use light boards for drawing or painting. You can also use your light pad for diamond art. Simply put your canvas on top of the ligh tpad so you can see the DMC codes clearly. With a light board, you'll clearly see where to place your drills and the colours you're working on.  
Read our full article about using Diamond painting light boards
That's it - All you need to know about Diamond Painting!
Now that you know all about diamond painting, give it a go and always feel comfortable to ask questions as Painting Diamonds is always happy to help.