How do I go about Diamond Paintings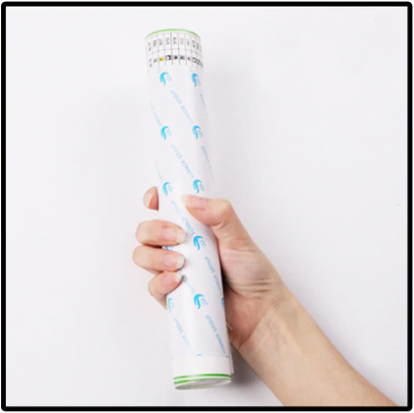 How do I Go About Diamond Paintings in the UK?
Are you ready to join on of the best new craft sensations to hit the United Kingdom and the world? If you want to get into 5D diamond painting, the UK has a lot to offer.
But perhaps you're feeling a little daunted upon receiving your first 5D diamond painting kit?
 Not to worry! Below we'll summarise all you need to know about starting and completing your diamond painting project. And we'll add a few tips to make it effortless for newbies. Even if you're a pro diamond painter, you may learn something new. So, keep reading.
What You Need
For each project, you'll need a 5D diamond painting kit. Arts and craft companies usually supply you with most of these items when you purchase a 5D Diamond Painting Kit. But we also added a few helpful additional items to our list that tend to make the process easier and more fun! If you haven't got a diamond painting kit just yet, Check out our wide range of diamond painting kits
Here's what should be on your table before you start:
Beads: Your 5D painting beads, also called diamonds or drills, must be in separate bags or containers, with a different colour in each container. The containers must have numbers or symbols that correspond with the symbols on your canvas' design chart.

Quick Tip – many diamonds might appear to have the exact same colour, when in actual fact they differ – it may be only very slightly, but these are generally really important to provide shadow and light changes on your artwork. Because of this reason, always follow the diamond bags coding that is provided to make sure the end result is accurate and by design.
Wax: A small container of wax is enough. This is to be applied to the tip of your tools, such as the applicator tool, so the drills easily stick to the tool when you want to pick one up.
Fabric: The fabric has a printed image, also called a design chart that contains symbols or numbers to show you where different colours of diamonds must go. The canvas has a sticky layer on top of the print and a protective film covers it all to keep the glue from drying out.
Tools: You need tweezers to pick up the beads or help sort them. A diamond applicator tool is helpful to easily pick up one bead at a time.
Containers for sorting: This may not always be included in your 5D diamond painting kit, but we suggest you obtain a few containers that you can place your rhinestones in. It's easier to pick them up from a sorting tray then a bag. You can pick these dividing plastic containers from your local grocery store, or even use left over egg cartons to divide and clearly separate your diamonds.
Quick Tip – be sure to label your dividing containers, or egg carton with the same code as was on the original plastic bag the diamonds came in. This is to make sure you know where each colour is to go.
Make sure you have everything on hand before you start, so you don't have to interrupt your workflow later on to fetch something.
Quick Step by Step Guide
When doing diamond paintings, English crafters are in for relaxing yet stimulating sessions. Start following these steps and you'll soon find a rhythm that will make your craft times productive:
Step 1: Ready your beads. Place them in your sorting trays with the facets facing upwards so all the beads are lying flat. This makes it easy to pick them up with your tools.
Step 2: Peel back the protective layer. Only peel back a small area at a time, so the glue doesn't dry out in other parts. Work your way from one side of the canvas to the other.
Step 3: Confirm which colour stone you need. Look at the numbers or symbols on your canvas' design chart to determine what's needed next.
Step 4: Dip the applicator tool in wax.
Step 5: Pick up a diamond with your applicator tool. The wax on the tip will stick to the drills so you don't have to pick up a stone with your fingers.
Step 6: Place the diamond on the canvas in the appropriate spot and gently press down. The glue on the fabric will keep the stone in place when you lift the applicator tool
Step 7: Repeat the process until your entire canvas is covered in 5D diamond painting stones
Step 8: Roll back the protective layer over the entire canvas.
Step 9: Press down on the diamonds to ensure they stick firmly to the fabric. You can use your hands but a rolling pin also works effectively.
Now you can remove the film and view your completed 5D diamond painting!
What Happens when You're Finished?
Once you've added the last beads to your diamond painting project, framing your new artwork can be the ideal final touch. You can then hang them on the wall like normal paintings. Just remember to remove the glass panels from frames, because they prevent light from reaching all the facets on your rhinestones and this means it won't sparkle much.
You can also consider turning your 5D painting project into a cover for a book on display or a decorative pillow. The surface is lovely to look at, but also to touch. You can stimulate multiple senses at once.
Just remember that you can't wash the fabric because the drills will come loose. What you make should be ornamental, rather than something you use or touch on a daily basis.
It's an easy project that's bound to become your new favourite hobby. Share your tips and experiences with us in the comments section so we can all become craft experts of Diamond Paintings can be proud of. Check out this extensive guide on how to get started and become an expert with Diamond Painting.