How to Sell Completed Diamond Paintings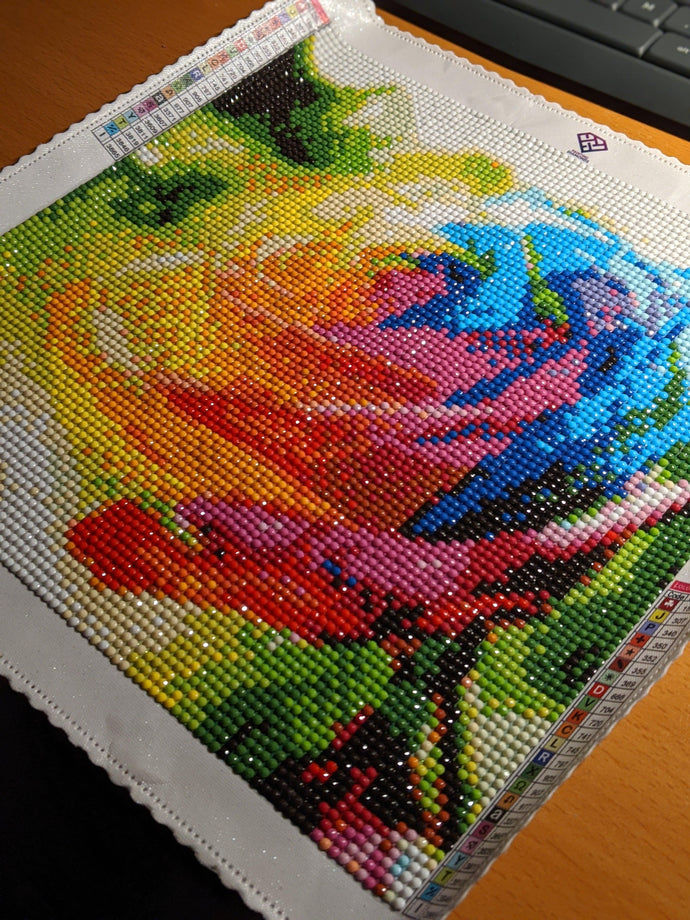 You've just completed your very first diamond painting, and you're feeling accomplished. But what do you do with it now? It's not like you can just leave it sitting on your coffee table for everyone to admire; sooner or later, you're going to have to put it away somewhere. But there's no need to get rid of it entirely! In fact, there's a very good market for completed diamond paintings. Here's everything you need to know about how to sell your paintings.
First, take a good photo of your painting. This will be important for two reasons: potential buyers will want to see what they're getting, and you'll need a good photo for listing purposes. Make sure the photo is well-lit and in focus, and that the whole painting is visible. Once you have a good photo, you're ready to start listing your painting for sale.

There are a few different avenues you can take when selling your paintings. The first is to list them on online marketplaces like eBay or Etsy. These platforms are great because they give you a wide audience of potential buyers; however, they also take a cut of your profits. If you'd prefer to keep all the money from the sale of your painting, you can sell it directly through your own website or blog. You can also list it on classifieds websites like Craigslist or Kijiji.

Once you've decided how you're going to sell your paintings, it's time to set a price. When pricing your paintings, consider how much time and effort went into making them, as well as the cost of the materials used. If you're not sure what a fair price would be, look at other listings for similar paintings and go from there. Once you've settled on a price, include it in your listing so that buyers know what they're getting into upfront.
When selling your diamond paintings you will likely want to seal them to ensure that the diamonds are sealed permanently and don't fall off your masterpiece. Learn more about sealing diamond paintings.
There's a big market for completed diamond paintings, so don't throw yours out just because you're done with it! With a little effort, you can easily sell your paintings online and make some extra money. Just make sure to take a good photo of your painting, choose the right platform for listing it, and price it fairly, and you'll be well on your way to success.