Diamond Society – Diamond Painting Subscription Box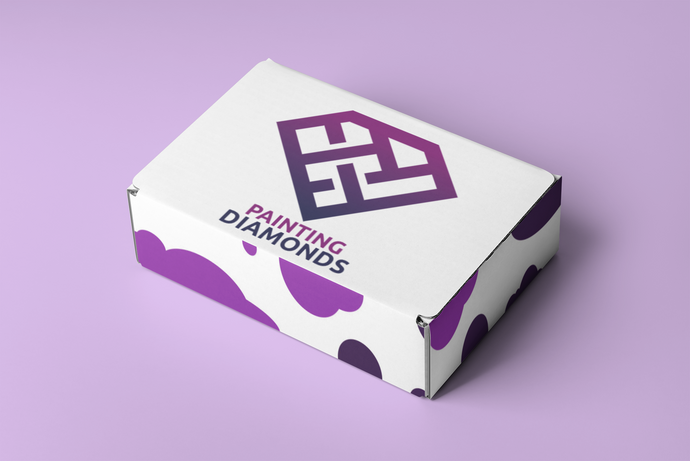 After years of either being involved with, or manufacturing and selling diamond paintings we realised that so many of our customers love our products so much that they would purchase so frequently, and in some cases almost daily. 
Diamond Paintings has truly taken the world by storm and helped people flex those artistic muscles in so many different ways. 
For those new to Diamond Paintings, it's a case of not only buying your first diamond painting kit, but also buying all the necessary tools to complete your artwork in the best possible way.
Diamond art or diamond painting is a new creative hobby that's been taking the craft world by storm. Millions of crafters from around the world have discovered the stress-relieving benefits and joy of diamond painting. Now you can discover the joys too with Diamond Society in the United States, Canada, United Kingdom and Australia!
If one of your hobbies is diamond painting then you'll want to read today's article. We'll explain what Diamond Society is and how you can benefit from it as a diamond painter. This is an exciting development for the diamond art industry! Keep reading to find out more.
What is Diamond Society?
Diamond Society is a new membership-based service provided by Painting Diamonds. Some diamond artists love diamond painting so much that they buy kits frequently and sometimes even daily. Essentially, you can subscribe to the Diamond Society to get a diamond painting subscription box filled with the latest art designs, tools and exclusive diamond painting goodies.  
Some of the items you receive in the Diamond Society subscription box are exclusive to members so you'll get unique items with every box. For half the cost, your box will contain over $120+ worth of diamond painting fun and essentials.
All Your Diamond Art Essentials in One Box!
If you want to take your diamond painting to the next level then you'll want all the items offered in the Diamond Society subscription boxes. In your subscription boxes, you can get fun goodies to decorate such as:
Stickers
Magnets
Pillowcases
Bookmarks
Seasonal cards
Other arts and crafts such as Paint by Numbers, Scratch kits and more
Additionally, in your Diamond Society subscription box, you get all the essential tools you need to complete your diamond painting such as:
New and exclusive Diamond canvas
Light Boards
Storage container to separate and store colour diamonds
Diamond Sealant
Other tools and accessories to improve your diamond painting experience
Read more about Light Boards and other diamond painting tools and accessories
Diamond Society Club Members
As a Diamond Society club member, you get perks that non-members don't have access to. In your subscription boxes, you'll only get full-drill canvas art. A full-drill canvas is when the entire canvas is covered with diamonds as opposed to only sections of the canvas.
You'll get all the tools you need to make your diamond painting easier for you such as multi-pens and rulers to keep your diamonds straight. There's also a diamond light pad to shine a light through your canvas.
What's more, you'll get special discounts on some of the most exclusive diamond art collections. There are also unique diamond art accessories in each box such as bookmarks for people who love reading.
One of the reasons our customers love the Diamond Society subscription box is that they get all of these items for a fraction of the regular retail cost!
Final Thoughts
Do you want to receive an exclusive box of diamond painting goodies every month? Then you'll love being a member of the Diamond Society club! Beginner and professional diamond artists around the world can now take their diamond painting to the next level with their Diamond Society subscriptions.