The Largest Diamond Painting in the World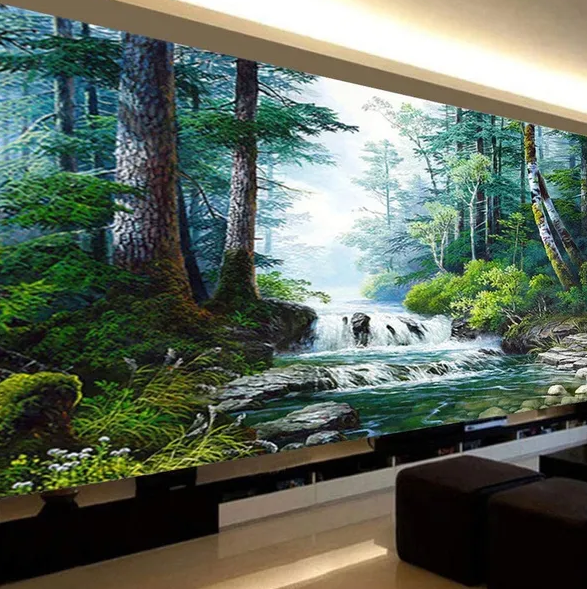 Have you ever heard of diamond painting? It's a relatively new art form that is becoming extremely popular, especially among senior citizens. If you're not familiar with diamond painting, it's basically a cross between paint-by-numbers and cross-stitch. You use tiny diamonds to fill in numbered spaces on a canvas to create a beautiful work of art.
The biggest diamond painting in the world was just completed, and it is truly a sight to behold! The painting is of Van Gogh's "Starry Night" and it measures an impressive 9.6 meters by 6.4 meters (31.5 feet by 21 feet). It took a team of 15 people more than 1,000 hours to complete, and it contains more than 4 million individual diamonds!
Learn more about the differences between Round and Square Diamond Paintings
At My Painting Diamonds our largest size is 200cm x 120cm (That is 78 inch by 47 inch), many of our customers have taken on this challenge, and it is a long difficult process! These large diamond paintings are great to spend time with your grandchildren, children or you can even do a diamond paint party getting your craft on with your friends. The one thing we know, these large diamond paintings take a lot of dedication where you can expect many hundreds of hours of focus and entertainment.
We only recommend these sizes for the diamond painting pro's who have done many paintings, and are well experienced, as it will be difficult.
If you have a custom request to make a diamond painting larger than our standard, please email us on hello@mypaintingdiamonds.com to discuss more.
Whether you're a seasoned artist or a complete novice, we think everyone should give diamond painting a try. It's so much fun, and it's very therapeutic. Plus, it's a great way to pass the time if you're stuck indoors.